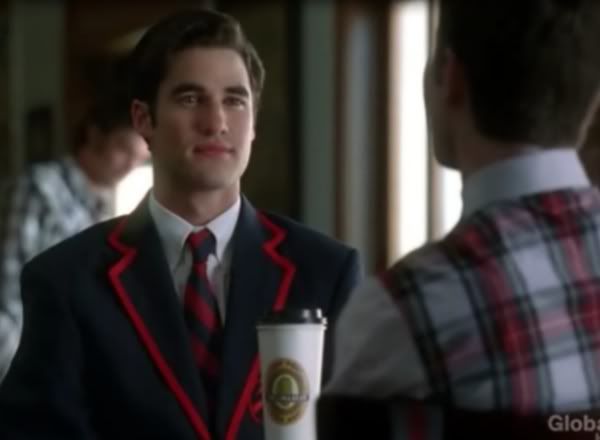 (

Could it be? Yes it could!Collapse

)



Total outfits "The Purple Piano Project": 4
Total outfits "I am a Unicorn": 3
It's been a big couple weeks for our favourite former-schoolboy (well, one of them): He transferred schools, had to learn to dance with a group instead of just jumping on tables, dropped the name "Warbler", and even de-aged a year! But at least his ankles were looking good!
And without further ado, I bring you the much anticipated, slightly out-of-date-but-this-will-do-for-now season 2 master list for Kurt! As per usual, please excuse any poor/wrong descriptions...
This has been both tagged as
!master list
and added to the
memories
.
(
Read more...
Collapse
)
With a combination of holiday hiatus, illness and lack of internet connection, we are BACK just in time for season 3! I have a ton of IDs that have been sent in over the last few months so please bear with me while I get things back on track over the next week. As always we will be resuming our weekly fashion recaps for the characters - if you are interested in joining our team flick me a PM :).
Current Mood:

excited
Ok so I really want to be a Warbler for Halloween, but can't find a patch anywhere. I did find one on ebay, but after I bought it they removed the listing for trademark reasons. So...where in the world can I find one!? Have any suggestions?
Current Location:

bedroom

Current Mood:

anxious

Current Music:

Teenage Dream/Warblers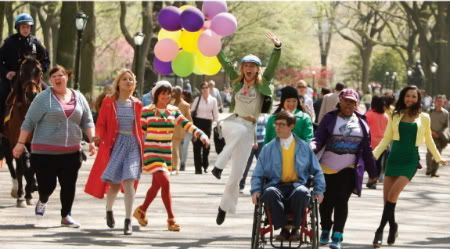 Choosing one episode to represent a costume designer's work from an entire season for a Creative Emmy nomination is often a nerve-wracking, nail-biting, judgment call. Take Glee costume designer Lou Eyrich, who was initially leaning toward "The Substitute," the episode that introduced Gwyneth Paltrow as a temp teacher in Fox's hit musical series. "Because it shows the broadest range of all our kids and it breaks them down so you see what they are like character-wise," Eyrich initially told Deadline just four days before the Creative Emmy submission deadline. She was especially fond of the scene in which Will Schuester (Matthew Morrison) has a fever and hallucinates that his students are identically-attired toddlers. And there's also Gwyneth Paltrow's and Lea Michele's Chicago number, plus the mash-up of "Singin' In The Rain" and Rihanna's "Umbrella."
(
But after Eyrich started shooting the season finale in New York, she changed her mind...
Collapse
)
Eek, work & this second bout of the flu has had me neglect the community a bit, but I'm working on a bunch of posts right now! I thought in the meantime I should post this quickie (which has a little more info on two of Rachel's outfits as well).
What are your thoughts on Lou's submission? I can see why she didn't go with the Britney or Rocky Horror episodes - I haven't rewatched the season yet but the wardrobe in the finale definitely stands out for me.
Current Mood:

sick
UPDATES
• Had a few Kurt finds sent in: his floral Banana Republic shirt from
Showmance
, an American Apparel
tie
and
sweater
, and his hat from
The Substitute
.
• Tiny bit of site housekeeping, cleaned up the rest of Kurt's season 2 posts and
navigation at the bottom of each of his recap posts
as a few of you suggested for easier browsing. I hope to get season 1 done over the next few weeks but have a click around!
Though I'm tempted to drag out these posts a little longer (ugh Glee hiatuses are the worst), I promise Rachel's finale post will be up in the next day or so...
(
Clearly, no one in the Glee Club appreciates me. Is it so wrong for me to fantasize about them finally realizing how amazing I am, but it being too late?
Collapse
)
Alrighty, tell me your loves and loathes this episode! Also I felt like making a poll:
How did Rachel get her hands on a $1700 Zac Posen dress anyway?
By saving her pocket money
She stole it, nothing comes between Rachel & her superstar dreams!
Used her Dads' credit card they're dead & buried under the floorboards anyway
There's no way she paid full price for that
A gift from Kurt's wardrobe fairy/mysteriously absent but rich relative
I watch Glee therefore I am able to suspend my disbelief over a kid casually wearing a dress that costs more than a months rent
Other (I'll share my head canon in the comments!)




(

Pip Pip Hooray!Collapse

)



Did you have any favourites this episode? I honestly can't pick just one!




(

+ bonus smitten kitten Blaine!Collapse

)
(
I'm doing Run, Joey, Run!
Collapse
)
Total outfits worn this episode:
5
Time to play catch up...
poll from last week
. Now that everybody has had time to watch
New York,
it's time to decide which team's costume for Nationals was the best. And while we're at it, tell us who had the best frolicking-in-the-park outfit in the
I Love New York / New York New York
mashup. Was it Kurt's purple shirt? Rachel's rainbow coat? Santana's green dress? Or maybe Finn's puffy vest was your favourite...
Which team had the best outfit at Nationals
The all-girls team who sang Usher
Who was best dressed girl in the New York mash-up?
Who was best dressed guy in the New York mash-up?
Santana and Kurt were the clear favourites in their funeral outfits in our
Coming very soon:
Kurt's finale post, lots of Rachel catch-up posts, member IDs, season 2 master posts, exciting things!
(
I make my living singing girl songs!
Collapse
)
Eeek, sorry this is so late - I've been sick with the flu and had a flaky net connection this past week. But at least it gives me something to do while waiting for the finale to download!