Mercedes: Is that a men's sweater?
Kurt: Fashion has no gender.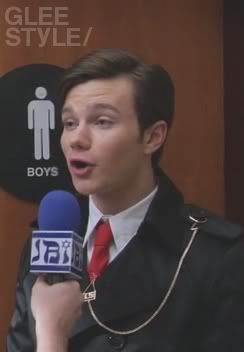 Love the trench (very Sherlockian) and the chain detail!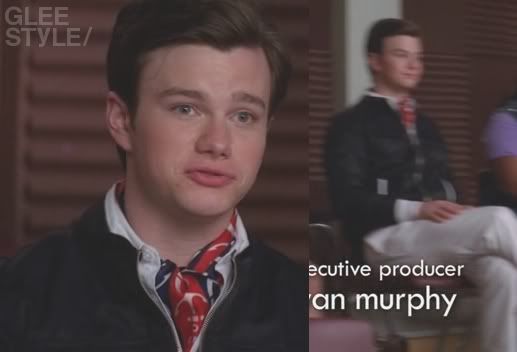 You only see them for a second, but he is indeed rocking those white Dr Marten 1460 boots again!




Sweater: H&M Divided Black (so yes its a ladies one)
Necklace: Forever 21 Glasses Pendant Necklace

I can't begin to describe how amazing this sweater is. LOVE the little glasses necklace too!





This striped sweater continues to taunt me as I can't find it anywhere.




Harness: Lip Service (thanks
freashbread!)
Bag: Jack Georges 4402 Double Gusset Flap Over Briefcase $290

I... have no idea what's going on here but I'm loving it. A harness. A harness.




Boots: Free People Studded Vintage Combat Boot $388 / Also worn in: Furt, Prom Queen
Pants: ? / Also worn in: Furt

It's a shame you never see this outfit properly in the episode, its the same one here where I ID'd the awesome Free People boots


---
Previous episode: Journey | Total outfits this episode: 6 | Next episode: Britney/Brittany