Can't handle the presh that is this photo, srsly.




Scarf: ? / Also worn in: Vitamin D, Throwdown
Bag: Jack Georges 4402 Double Gusset Flap Over Briefcase $290


"You smell homeless, Brett. Homeless."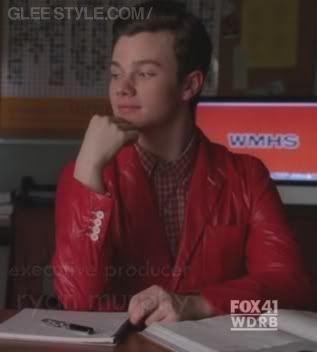 Jacket: ? / Also worn in: Journey





Love this simple but ultimately stylish outfit. Striped Henley, black suspenders, tweed pants with an extended button tab closure and brown two-toned shoes? Win.




Hat: 21 Men Plaid Newsboy Cap $11

Kurt is incapable of wearing turtlenecks that aren't fabulous. I'm enjoying the texture and shoulder buttons, plus the third appearance of a kilt!




Tie: Benjamin Bixby (thanks
zizes !) / Also worn in: Mash-Up
Shirt: Marc by Marc Jacobs china blue pintucked cotton tuxedo shirt $198 / Also worn in: Mash-Up, The Rhodes Not Taken
Shorts: Marc by Marc Jacobs Plaid Silk Shorts (SS2009) $280
This is one of my all-time favourite outfits so far. I love that the weird cricket player tie was reused, as well as that shirt so I could swoon over the pintuck detailing without Mr Schue rapping getting in the way.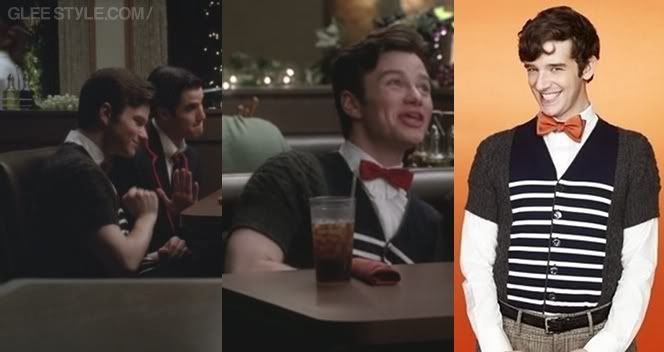 I wonder if that top is all-in-one or if its a vest layered over a sweater. And its really lame they're taking the same route with the Cheerios regarding Blaine, he totally could have changed after school for their date! Anyone else let their imagination run wild with his personal style or is it just me? I originally thought he would dress very classically laid-back gentleman, like Cary Grant on a summer holiday. Then I remembered that he's meant to be like 16/17 and decided he would be into Supras and wearing brightly colored skinny jeans and other expensive "street boutique" clothes. I should run a Dress The Characters The Wardrobe Dept Are Too Lazy To community challenge or something...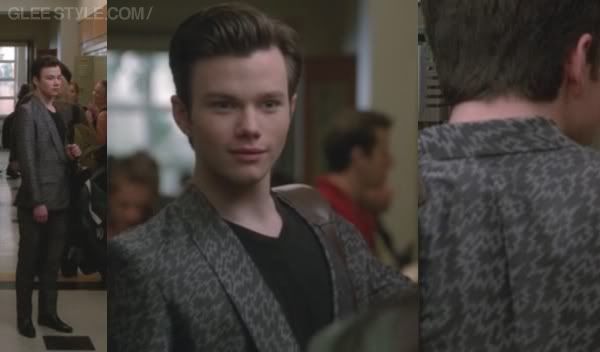 Bag: Jack Georges 4402 Double Gusset Flap Over Briefcase $290

LOVE THIS BLAZER (and Mercedes' face). Getting some serious Viktor & Rolf vibes...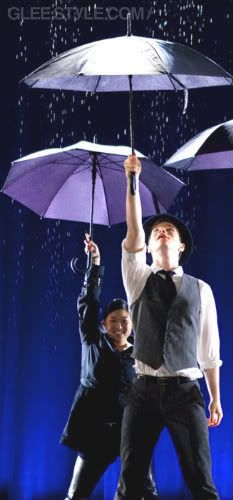 ---
Previous episode: Never Been Kissed | Total outfits this episode: 9 | Next episode: Furt